EV Fast Charging
Application-Related Downloads
Application Summary
Higher power, fast EV charging requires cooling technology to manage the generated heat for optimum performance.
Gear pumps offer a small, compact solution for fluid movement for high cooling efficiency and reliability.
Consistent high efficiency across full temperature and pressure range.
Level 3 (DCFC) stations and Level 4 stations for EV charging.
Broad temperatures due to elements and locations of charging stations.
Applications Overview
Level 3 (DCFC) and upcoming Level 4 stations need highly stable liquid cooling systems for field reliability, life-span, and safe and steady operation.
Micropump gear pumps answer the EV fast charging station industry need for accurate and highly reliable cooling fluid movement. Our pumps have been used to cool electronics for decades in some of the most demanding applications in the universe, from the deepest depths of the seas to the reaches of outer space.
Specifically, our patented suction shoe gear pump delivers an unequaled solution for liquid cooling, even in the most challenging environments including cold temperature applications. Even more, the suction shoe offers exceptional hydraulic efficiency for conditions that require more consistent and accurate coolant flow such as long hose lengths and/or larger heat exchangers. Our pumps deliver proven, industry-leading performance in a compact, chemically compatible solution.
Looking for a partner to bring more than 50,000 hours of demonstrated pump life to improve your systems? Reach out to discuss your needs and how we can solve them.
Micropump delivers best in class pump solutions to meet cooling requirements of EV Level III Fast and Level IV super charging stations.
Our pumps deliver a demonstrated life of over 50,000 hours for system up-time and reliability.
We have variable speed pumps with flows from 0.0085 to 13.9 L/min.
Our unique Suction Shoe pumps are best-in-class for achieving minimum flow variation from -50°F (-46°C) to 350°F (177°C).
Our pumps offer consistent high efficiency across full temperature and pressure range.
Our suction shoe design also provides wire-to-water efficiencies at twice that of the standard cavity style gear pumps of our competitors, which means more power for charging vehicles.
Delta pressures up to 250 psig and system pressures up to 1,500 psig.
Performance Summary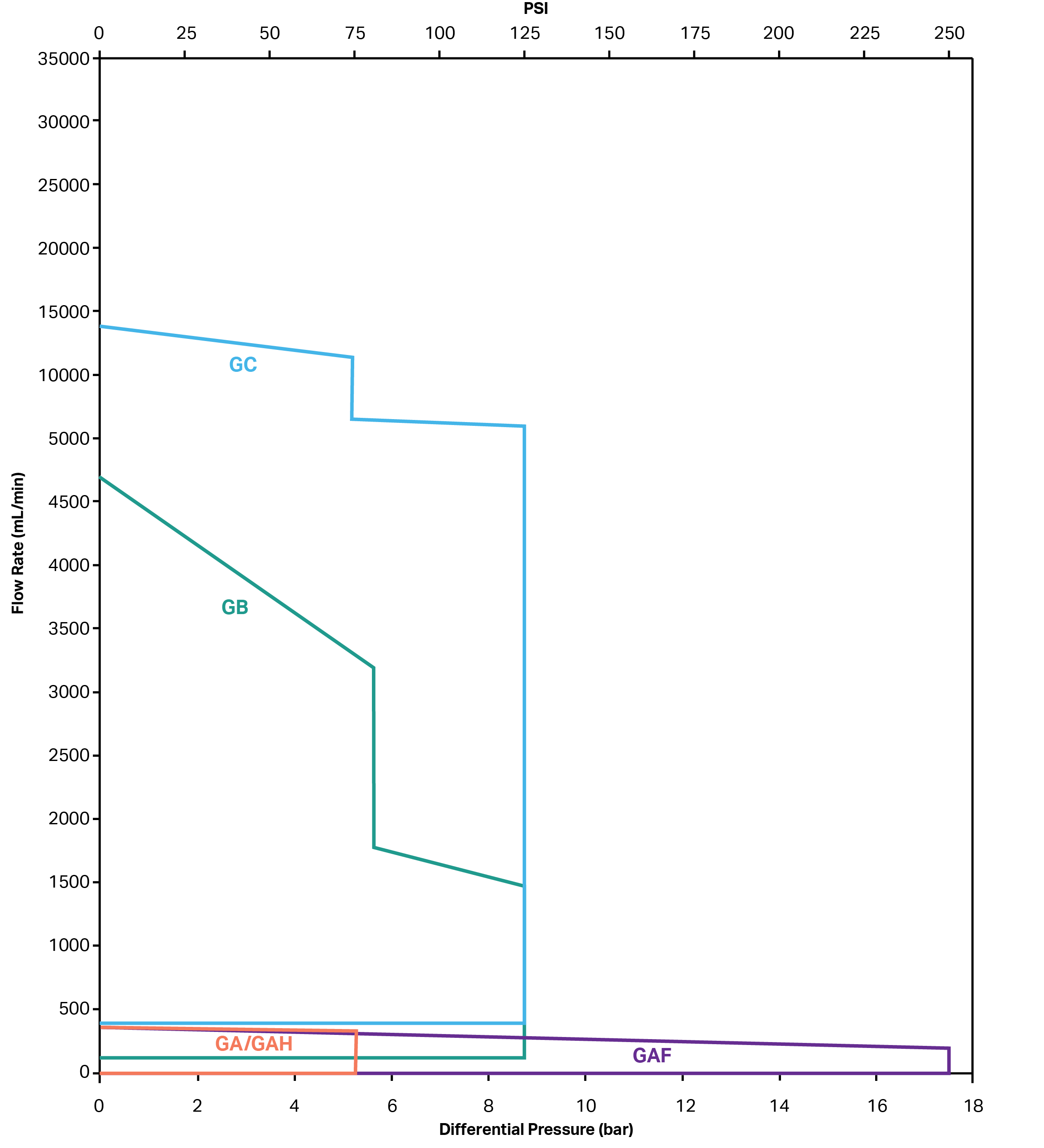 These charts indicate optimal operating ranges for recommended products.
Micropump Products Optimized for this Application
Micropump suction shoe style magnetic gear pumps are our recommended magnetic gear pumps for EV Fast Charging applications.
The Micropump Advantage
The unparalleled quality, performance record, reliability and long operating life of Micropump pumps and our extensive engineering expertise make Micropump a vital partner in this demanding market.